Our First SOTA Activation, Springer Mountain
We got our Technician licenses so we could legally use ham radios in case an emergency arose while hiking or doing other outdoor activities. However, it wasn't long after we received our call signs that we started looking into ways we could actively incorporate ham radio with hiking, without having to experience an emergency. When we were leaving the test for our licenses, one of the Volunteer Examiners told us about something called Summits on the Air (SOTA), and of course that sounded interesting!
After doing a bit of research into what SOTA is, we decided this was something we had to try. We started looking through some different options for hikes, and we decided that attempting a SOTA activation from the summit of Springer Mountain would be fun. To make the trip more interesting, we decided to start our hike at Amicalola Falls State Park and take the AT Approach trail to Springer Mountain, where the Appalachian Trail officially starts. Some online research suggested that this would be an ~15.5 mile hike with some nice views, which sounded great.
We left for Amicalola Falls bright and early on Saturday, January 23, and we arrived nice and early (before the park office opened). We parked near the visitors center, loaded up our gear, and started out towards the falls. The views of the waterfalls were amazing, and it was early enough that we essentially had them to ourselves. After some pictures and gawking, we started up the many many steps to the top of the falls, which was an interesting way to start the long day.
After reaching the top of the falls, we embarked into the woods to get started on the AT Approach Trail. The hike was a nice workout, and around lunch, we reached the summit of Springer Mountain. This is a pretty popular hike destination, so unsurprisingly, there were other hikers on the top of the mountain. We took some photos of the marker indicating the start of the AT, chatted with the other hikers, and had a nice lunch while enjoying the views. During lunch, we discussed the best way to go about the SOTA activation. To say we had mic fright was an understatement! We almost left without activating the summit…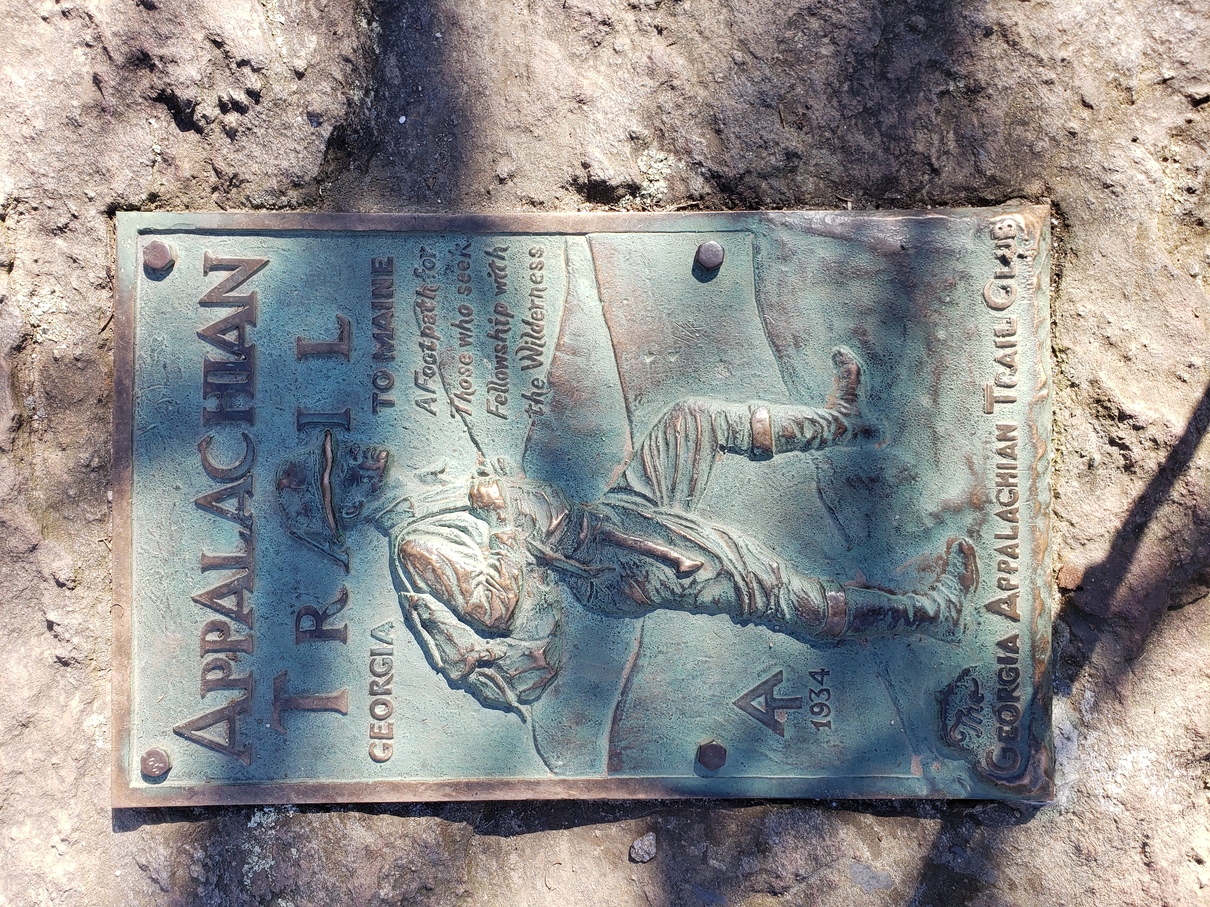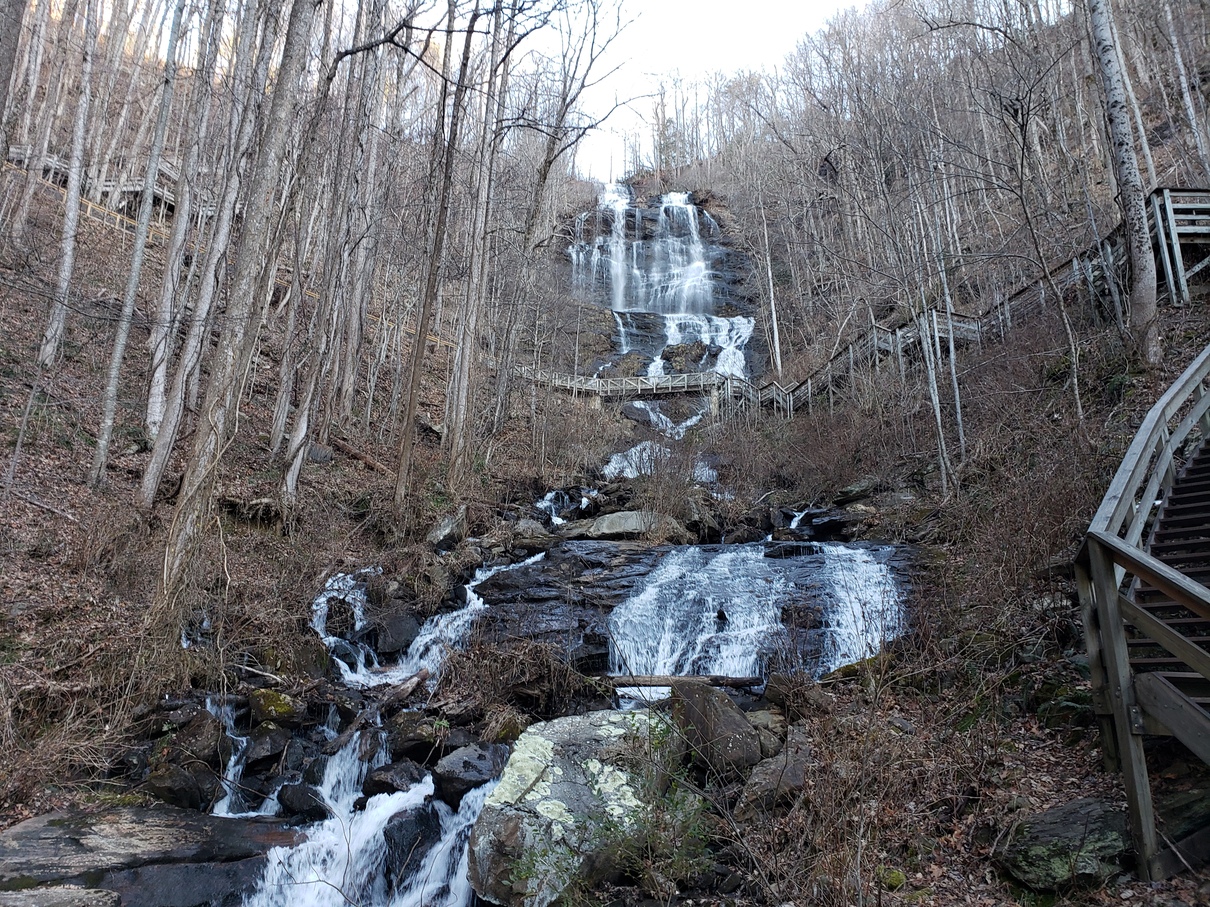 Hike Scenery!
We started listening on 146.52 MHz, the national simplex calling frequency, and within 2 minutes we heard "CQ SOTA CQ SOTA, this is call sign CQ SOTA", and then we heard other stations responding to this call. We listened to the exchanges between these operators for a few minutes, which greatly helped reduce our mic fright. After the frequency had been clear for a couple of minutes, KO4KVG called CQ SOTA, and the first operator we heard calling replied! Apparently, this counts as a "summit to summit" activation. The other operator was on a nearby mountain with their family, and we were able to log contacts with all 3 of them. KO4KVG then called CQ SOTA again and was able to get 2 more contacts, thus meeting the requirements (a minimum of 4 contacts) for a successful SOTA activation.
We spent most of the hike back to the park talking about how much fun SOTA was and discussing where our next trip was going to be. Unfortunately, we underestimated the distance back to the park, so we ended up doing ~20 miles of hiking. However, the trip was definitely worth it, and we're hooked on SOTA. More trips are definitely to come!
Until then, 73!